Our prices for Premium SEO content
Every website needs solid SEO foundations and for that, you need to create high-quality, well researched content. We can happily take that burden off your hands.
Take a look at our preview article and see what you'll be getting
Foolproof Proofreading: Our Secret to Quality Analysis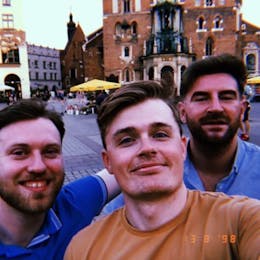 Craig Dewart
Picture the moment: you've handed your client their content. You've hit the brief, sounded convincing, and returned a piece of content you can truly be proud of – 
Mistakes can be made and errors enacted – and often this can go unnoticed. Whilst it may not seem like a big deal at the moment, nobody wants to return a piece to a client if it's teeming with typos. 
That's exactly the kind of thing we avoid at My Content Pal. In this post, we're going to give a whistle-stop tour of how we achieve stellar quality analysis. This includes:
Our content grade book and grading system
Writer feedback and advice
Structured teams and editorial roles 
Time and time again, our content has all the right stuff, with none of the boring fluff. 
The 5 Simple Steps of Content Production 
Before we get down to the nitty-gritty of what makes our proofing process so perfect, it's a good idea to explain just how the content production system works. This is because every step in this process leads up to the end product – and culminates in good content. 
Continue reading
I've used @mycontentpal for a recent project, and I was super impressed with the quality of work and overall process. If you're looking to create content at scale, reach out to them. Thanks, @craigd0412 for building this phenomenal service.